Welcome to the Unofficial Anthony Quinn Web Page! AnthonnyQuinn.org This site's goal is to provide the most comprehensive information on the web about the immensely talented actor of such films as Zorba the Greek, Barabbas, and Lawrence of Arabia. Anthony Quinn is undoubtedly one of the greatest actors of his generation. He has earned numerous awards and nominations.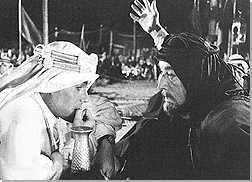 The actor's role as the brother of Mexican revolutionary Emiliano Zapata (played by Marlon Brando) in 1952's Viva Zapata! earned Quinn his first Academy Award for Best Supporting Actor. Quinn's second supporting actor Oscar came from the 1956 film Lust for Life, for his role as performance artist Paul Gauguin.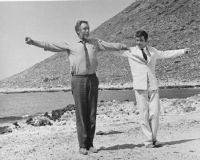 Enjoy your visit, and if you have any suggestions, comments, or questions, feel free to e-mail me at info @ anthonyquinn .org and I'll do my best to answer in a timely manner. If you would like to be informed each time this site is updated, join the site mailing list.